Please take a moment to make a tax deductible donation to the Odessa Fire Company.
Thank You for your continued support of the fire company!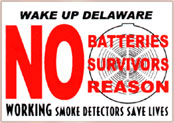 Winds:

North East 8

Humidity:

84%

Feels Like:

72
Listen to Live New Castle County Fireground Operations From the Emergency Operations Center
Emergencies
Dial 9-1-1
Odessa Fire Company
304 Main St.
P.O. Box 81
Odessa, DE 19730
302.378.8929
302.378.6072 (fax)